Original surplus, Aftermarket, remanufactured & Used
New Volvo Parts
We offer a large selection of new genuine surplus and aftermarket replacement parts for Volvo excavators and wheel loaders. All new parts are ISO 9001 certified. We would love the opportunity to talk with you to see if we are able to save you money. All of are Volvo parts are backed with the best warranty in the industry.
Used Volvo Parts
Eventually your Volvo excavator will need to be repaired. At Pivot Equipment Parts, we are committed to providing quality used parts as an affordable alternative for your Volvo equipment. We offer the cheapest used parts so you can get your customer on their way, or get your excavator or wheel loader up and moving. Volvo makes a premium excavator, be sure to put high quality parts on it when it needs repair.
Rebuilt Volvo Parts
We offer rebuilt parts for all Volvo excavators and wheel loaders. Our rebuilt parts and components include hydraulic pumps, final drives, cylinders and more. At Pivot, we test all rebuilt parts before shipping. We also offer incredible warranties on our Volvo parts. Contact us now to speak with our parts department. 
Parts Supplied
Alternate solutions are of great importance when it comes to your equipment repair. We supply New, Used & Rebuilt components.
Warranty Support
At Pivot we stand behind our parts with multiple warranty options available that range from 30 days to 3 years depending on the components.
Shipping Service
Orders placed before 3pm eastern time can be shipped out same day and in many cases we offer free shipping on select orders and core returns.

ABout Volvo Heavy Equipment
Volvo is known worldwide as a leading brand in luxury and safety for automobiles and semi-trucks, but long before the invention of cars for consumers, Johan Munktell and brothers Jean Bolinder and Carl Bolinder began working on what would eventually become Volvo. Munktell manufactured the first tractor in all of Sweden in 1913 while the Bolinder brothers had been in the business of steam engine manufacturing since 20 years prior to the American Civil War. Once this team of engineering geniuses teamed up, they would begin to build a company that would become the gold standard for innovation in the industry. Volvo Construction Equipment was the first foreign company in history to invest in expanding to Korea, and today they operate factories and distributors all over Asia, North America and Europe. Volvo continues to expand to this day, dominating not only the automobile industry, but the heavy machinery for construction industry as well. 
Contact Us Now For Pricing Options
Contact Us Now For Pricing Options
Searching For Volvo Undercarriage?

We offer undercarriage solutions for Volvo excavators.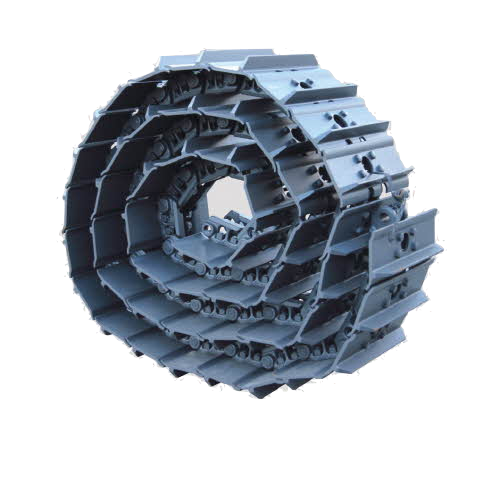 Searching For Volvo Undercarriage?

We offer undercarriage solutions for Volvo excavators.