Construction & Heavy Equipment Parts
Original surplus, Aftermarket, remanufactured & Used
New Hyundai Parts
Our stock at PIVOT offers an extensive variety of new genuine surplus and aftermarket replacement parts for Hyundai Construction Equipment. PIVOT supplies Hyundai components that as OEM standards are designed specifically for the fit, form, and function of the original. If you are in the market for a Hyundai compact, crawler, or wheeled excavator, a tool master, z-bar, or xt wheel loader; tandem or single drum compaction rollers; or Hyundai hydraulic breakers –we stand by our parts to fit your specific needs. PIVOT EP provides multiple warranty options, ranging from 30 days to 3 years. Each component is ISO 9001 certified, a global standard for products to meet regulatory and customer requirements.
Used Hyundai Parts
PIVOT Equipment Parts upholds its commitment to hard labor with used components–because we understand that your Hyundai equipment will need to be repaired and maintained. PIVOT offers used parts as an affordable alternative with quality as a guarantee. You can focus on the work at hand knowing that PIVOT EP provides reliable good used take off and salvage parts as a cheaper option.
Rebuilt Hyundai Parts
At PIVOT Equipment Parts, we believe in what is tested and true. We provide a wide stock of rebuilt options for complete Hyundai components, including a better warranty than what new products offer. All Hyundai rebuilt parts are tested to meet and exceed industry standards before shipment, so you can maintain productivity and depend on your equipment
Parts Supplied
Alternate solutions are of great importance when it comes to your equipment repair. We supply New, Used & Rebuilt components.
Warranty Support
At PIVOT we stand behind our parts with multiple warranty options available that range from 30 days to 3 years depending on the components.
Shipping Service
Orders placed before 3pm eastern time can be shipped out same day and in many cases we offer free shipping on select orders and core returns.

About Hyundai Heavy Equipment
The spirit of Hyundai is alive and well with Hyundai Construction Equipment Americas, Inc. as an established leader of the heavy equipment industry. Fueled by its customers' own work ethic and mirroring the necessary strength of the contemporary age, the brand sets an exemplary standard of quality, performance, and innovation. The Hyundai name bears a mighty weight and a rich history–that of the legacy of Hyundai Heavy Industries, born in 1972 with the making of a shipyard and two ships. Founded by Chung Ju-yung, the young company constructed the world's largest shipyard in 1974, and within the next decade crafted over 10 million deadweight tons in cumulative ship production. Now, powered by its globally renowned predecessor, Hyundai Construction Equipment Americas lends a quarter-century's worth of expertise and creative solutions to North American contractors and material handling operations, along with their notorious commitment to reliability and functionality. The technologies that paved the way in the shipbuilding industry have broadened into construction equipment, engine and machinery, offshore and engineering, electric and energy systems, industrial plant, and green energy sectors. 
Using the high strength steel commissioned for the largest seafaring vessels in the world, Hyundai Construction Equipment Americas serves its customer base by not only understanding their evolving needs but by offering state of the art, industry leading machine components. Hyundai's quality equipment includes Hyundai excavators, Hyundai wheel loaders, Hyundai compaction rollers, and Hyundai breakers. PIVOT EP is committed to providing an extensive supply of individual replacement parts as well as complete Hyundai components.
Contact Us Now For Pricing Options
Searching For Hyundai Undercarriage?

We offer undercarriage solutions for Hyundai excavators, crawlers & bulldozers.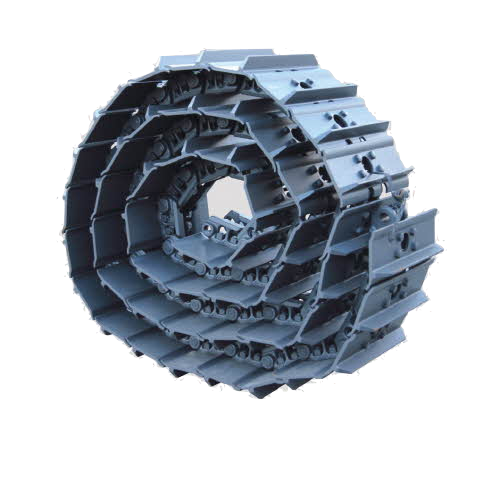 Searching For Hyundai Undercarriage?

We offer undercarriage solutions for Hyundai excavators, crawlers & bulldozers.