Original surplus, Aftermarket, remanufactured & Used
New JCB Parts
 We have one of the largest selections of new genuine surplus as well as aftermarket replacement parts for JCB heavy equipment. Our inventory consists of new parts for excavators, and loaders. All of the OEM JCB parts we supply are ISO 9001 certified. Contact us now to see if new parts are the best option to get your equipment up and moving. 
Used JCB Parts
Hoping to find used parts for JCB equipment? Well, you may be in luck. We supply used parts and components for most JCB makes and models. All of our used parts are tested and guaranteed to work. Some of the common used parts we supply are cylinders, final drives, hydraulic pumps and transmissions. A lot of the time we can test and even ship the same day. Contact us now to see if we have the part you are looking for in used condition. 
Rebuilt JCB Parts
At Pivot Equipment Parts, we believe in providing quality JCB Construction Equipment rebuilt parts for your JCB excavators and JCB wheel loaders. Our rebuilt parts come with excellent warranties. Before shipping, all of our JCB Construction Equipment rebuilt parts are tested and set to industry standards. We're here to help you find the right solution for your heavy equipment needs.
Parts Supplied
Alternate solutions are of great importance when it comes to your equipment repair. We supply New, Used & Rebuilt components.
Warranty Support
At Pivot we stand behind our parts with multiple warranty options available that range from 30 days to 3 years depending on the components.
Shipping Service
Orders placed before 3pm eastern time can be shipped out same day and in many cases we offer free shipping on select orders and core returns.

ABout JCB Heavy Equipment
Hailing from Great Britain, J.C. Bamford Excavators Limited – aka JCB – is a worldwide manufacturer of machines and equipment for a variety of industries. Joseph Bamford founded JCB in 1945 and as of 2019 they produce over 300 different varieties of machines in 22 factories around the world. One interesting fact about JCB is that in the UK, India and Ireland, JCB is synonymous with excavators and diggers regardless of what brand actually produces the machine directly being referred to. The company was a true DIY operation in the beginning, that had Joseph employing a used welding kit to build his first machine in a garage. WW2 having just ended, he was able to use military surplus supplies to build his first tipping trailer. By 1948, Joseph had 6 employees and was producing hydraulic tipping trailers. The humble beginnings for this company have been an inspiration to engineers and craftsmen all over the world. JCB continues to be one of the leading manufacturers of diggers and excavators today, with it's India outpost generating over a billion dollars in revenue alone – only 17% of the companies total earnings in 2013.
Contact Us Now For Pricing Options
Searching For JCB Undercarriage?

We offer undercarriage solutions for JCB excavators.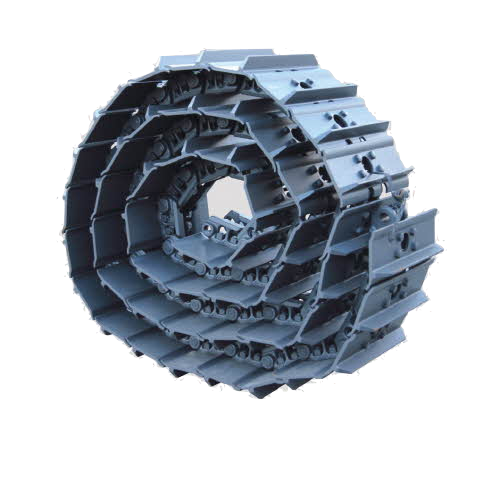 Searching For JCB Undercarriage?

We offer undercarriage solutions for JCB excavators.