Original surplus, Aftermarket, remanufactured & Used
Daewoo/Doosan Parts Request
New Daewoo & Doosan PARTS
Pivot offers a very large selection of new genuine surplus and aftermarket replacement parts for Daewoo & Doosan construction equipment. Whether you're looking for Daewoo or  Doosan excavators, we have all of the new parts needed to keep your equipment going. All of our parts are designed to the original fit, form, and function of Daewoo & Doosan equipment. Every single part we supply is ISO 9001 certified.
Used Daewoo & doosan PARTS
At Pivot Equipment Parts, we know that eventually, your equipment is going to need to be repaired or replaced. We supply affordable solutions for your Daewoo & Doosan excavators. Our priority is to support you with the best used option at the best price so you can keep your equipment moving. All of our used parts are tested to ensure maximum efficiency. 
Rebuilt Daewoo & Doosan PARTS
Sometimes buying rebuilt parts instead of new or used is a more cost effective way to fix your equipment. We believe in providing the highest quality of rebuilt Daewoo & Doosan equipment parts and components. All of our rebuilt parts come with an industry leading warranty. All of our parts and components are tested before being shipped. Contact us today to learn more about our rebuilt options. 
Parts Supplied
Alternate solutions are of great importance when it comes to your equipment repair. We supply New, Used & Rebuilt components.
Warranty Support
At Pivot we stand behind our parts with multiple warranty options available that range from 30 days to 3 years depending on the components.
Shipping Service
Orders placed before 3pm eastern time can be shipped out same day and in many cases we offer free shipping on select orders and core returns.

About Daewoo & Doosan Heavy Equipment Parts
Daewoo & Doosan – officially known as "The Doosan Group" has been in business since the end of the 19th century. Formed in 1896 in Baeogai – now a district knows as Jongno 4-ga, Seoul in South Korea – the company started as the Park Seung Jik Store. In addition to manufacturing construction equipment, Daewoo & Doosan has a large focus on consumer products. Acquisitions has been a large part of The Doosan Group's expansion strategy. Companies that have been scooped up over the years include Korea Heavy Industries and Construction, Koryeo Industrial Development, and Daewoo Heavy Industries & Machinery. More recently, Doosan acquired boiler engineering conglomerate Mitsui Babcock UK, Kvaerner IMGB which specializes in casting and forging and Bobcat USA, the well known construction machinery manufacturers. Worldwide, Doosan employs over 40,000 people in 3 dozen countries.  
Contact Us Now For Pricing Options
Searching For Daewoo Undercarriage?

We offer undercarriage solutions for Daewoo excavators, crawlers & bulldozers.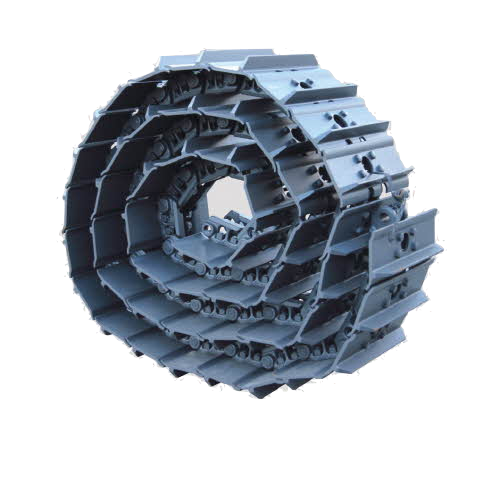 Searching For Daewoo Undercarriage?

We offer undercarriage solutions for Daewoo excavators, crawlers & bulldozers.