Original surplus, Aftermarket, remanufactured & Used
New Kobelco Parts
We supply and source new genuine surplus and aftermarket replacement parts for most Kobelco excavators. All of our excavator parts are backed by warranty so you can buy with the most confidence. All of our Kobelco parts are ISO 9001 certified. Same day shipping is available on most orders so contact us today to get your equipment up and moving.
Used Kobelco Parts
We offer used parts and components for almost all of the Kobelco excavators. All used parts are manually tested before being shipped to ensure they are in working condition. Using used parts can be a great cost effective solution when repairing your excavator.
Rebuilt Kobelco Parts
In addition to new and used parts, we also offer rebuilt parts and components. Similar to our used Kobelco products, all of our rebuilt parts are pulled and tested before shipping to ensure maximum efficiency. Some of the rebuilt parts we supply are final drives, hydraulic pumps, cylinders and more. Contact us now to find out how much money we can save you while repairing your Kobelco excavator. 
Parts Supplied
Alternate solutions are of great importance when it comes to your equipment repair. We supply New, Used & Rebuilt components.
Warranty Support
At Pivot we stand behind our parts with multiple warranty options available that range from 30 days to 3 years depending on the components.
Shipping Service
Orders placed before 3pm eastern time can be shipped out same day and in many cases we offer free shipping on select orders and core returns.

ABout Kobelco Heavy Equipment
Kobelco, originally formed in Kobe, Japan in 1905, best known as an industrial steel manufacturer. The strategy behind choosing Kobe as a headquarters was based on the idea of being a major port city in Japan, with steel being very high in demand for exporting in the early 20th century. Currently, Kobelco – officially known as Kobe Steel, Ltd. – supplies almost 50% of the world the valve spring wires that you find in car engines. Kobelco has gone to great lengths to expand its corporate reach and influence across a variety of industries. In addition to producing construction machine parts and tractors, Kobelco boast over 200 subsidiaries and dozens of affiliates all over the world. Industries ranging from steel, iron and welding equipment to eco system technologies, make Kobelco one of the largest, most profitable companies in the world. After a costly scandal in recent years, Kobelco posted a profit of over 400 million dollars in 2017. 
Contact Us Now For Pricing Options
Searching For Kobelco Undercarriage?

We offer undercarriage solutions for Kobelco excavators.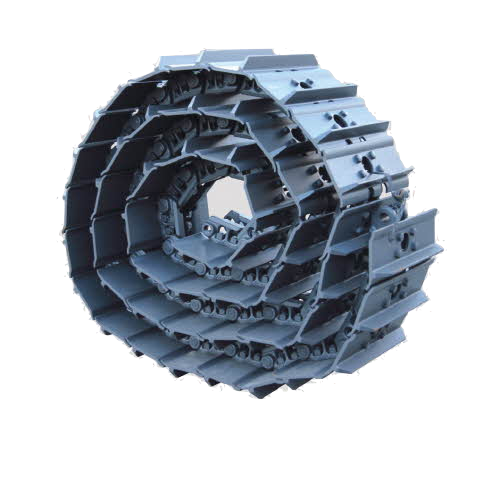 Searching For Kobelco Undercarriage?

We offer undercarriage solutions for Kobelco excavators.