Original surplus, Aftermarket, remanufactured & Used
New Komatsu Parts
Is your Komatsu heavy equipment in need of repair parts? We offer new surplus and aftermarket parts for Komatsu bulldozers, excavators and wheel loaders. All parts come backed by warranty and are ISO 9001 certified. 
Used Komatsu Parts
Another option for your Komatsu heavy equipment component needs can be a rebuilt unit. All of our used excavator, bulldozer & wheel loader Komatsu parts are pulled and tested before we even think about shipping them to you. Contact us now to see if we have the parts you are looking for.
Rebuilt Komatsu Parts
Another option for you Komatsu heavy equipment when it comes to replacement parts is rebuilt. We offer rebuilt parts for Komatsu excavators, loader and dozers. Just like our used parts, all of our rebuilt parts are tested before being shipped and are backed by an unbeatable warranty.
Parts Supplied
Alternate solutions are of great importance when it comes to your equipment repair. We supply New, Used & Rebuilt components.
Warranty Support
At Pivot we stand behind our parts with multiple warranty options available that range from 30 days to 3 years depending on the components.
Shipping Service
Orders placed before 3pm eastern time can be shipped out same day and in many cases we offer free shipping on select orders and core returns.

ABout Komatsu Heavy Equipment
Komatsu is an equipment manufacturing company based out of Tokyo. Originally named after the city in Japan it was founded in, this multi national corporation first began operations in 1921. Over 250 companies fall under the corporate umbrella of Komatsu Ltd. Now the second largest construction equipment manufacturer on the planet, Komatsu began as a sub company of the Takeuchi Mining Industry, which needed an arm of it's operation to produce industrial tools. Once this subsidiary became large enough, Takeuchi Mining took it public and changed the name to Komatsu Ltd. From this point in time, the company mostly focused on manufacturing for agriculture, but with the start of WWII, much of it's focus shifted to production for the Japanese military. By the time the company moved it's headquarters to Tokyo in 1951, all machines under the Komatsu brand were using Komatsu built diesel engines. In 2019, Komatsu continues to be one of the leading manufactures of heavy machinery while consistently progressing the industry into new technologies and setting the bar high for competitors. 
Contact Us Now For Pricing Options
Searching For Komatsu Undercarriage?

We offer undercarriage solutions for Komatsu excavators & Bulldozers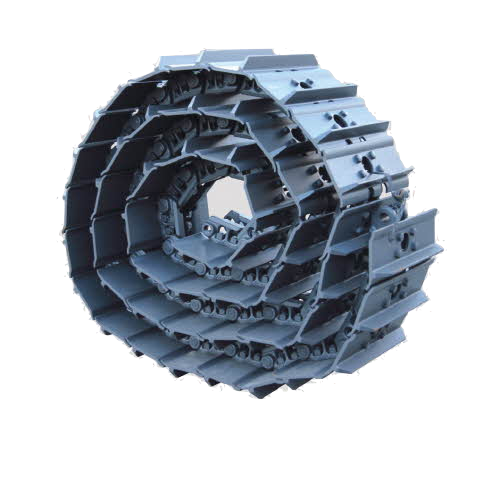 Searching For Komatsu Undercarriage?

We offer undercarriage solutions for Komatsu excavators & Bulldozers.