Original surplus, Aftermarket, remanufactured & Used
New Link-Belt Parts
If your excavator needs repair parts, sometimes the best option is purchasing new parts. We offer a huge selection of new genuine surplus & aftermarket replacement parts for all Link-Belt excavators. All new parts we provide are ISO 9001 certified. 
Used Link-Belt Parts
Used Link-Belt parts are a great option if you are trying to keep the cost down or if new parts are no longer being manufactured. All of our parts come backed with various warranties. We also check & test every used part before we ship. We want you to order with confidence. 
Rebuilt Link-Belt Parts
Searching specifically for rebuilt Link-Belt excavator parts? We can help. At Pivot Equipment Parts, we only provide high quality rebuilt excavator parts for all Link-Belt excavators. All  rebuilt components & parts come with industry leading warranties. Before shipping, all of our Link-Belt rebuilt parts are tested and set to industry standards.
Parts Supplied
Alternate solutions are of great importance when it comes to your equipment repair. We supply New, Used & Rebuilt components.
Warranty Support
At Pivot we stand behind our parts with multiple warranty options available that range from 30 days to 3 years depending on the components.
Shipping Service
Orders placed before 3pm eastern time can be shipped out same day and in many cases we offer free shipping on select orders and core returns.

ABout Link-Belt Heavy Equipment
Link-Belt – also known as Link-Belt Cranes – is a heavy machinery manufacturer based out of Lexington, Kentucky. They specialize in construction equipment, more specifically telescopic and lattice boom cranes. Currently, Link-Belt is a sub company of Sumitomo Heavy Industries, a Japanese conglomerate. The history of Link-Belt goes all the way back to 1880, when William Ewart founded the company in Belle Plaine, Iowa. He originally had the idea for his first product – a square detachable chain belt system – before the company was launched. Ewart secured a patent for his design  in 1874, and then made plans for the launch of Link-Belt Co. The ownership of Link-Belt has changed hands several times over the course of the last century, with Speedy Machinery Corporation acquiring the company in 1939. The technology that Link-Belt had pioneered was a valuable asset for companies that manufactured cranes, which is what led to the primary focus of the company today. In 1967, FMC merged with Link-Belt and eventually expanded it's product line into parts for fire trucks, in particular the ladders attached to fire trucks, which can utilize the same technology that Link-Belt was known for in it's production of high quality, groundbreaking cranes. 
Contact Us Now For Pricing Options
Searching For Link Belt Undercarriage?

We offer undercarriage solutions for Link Belt excavators.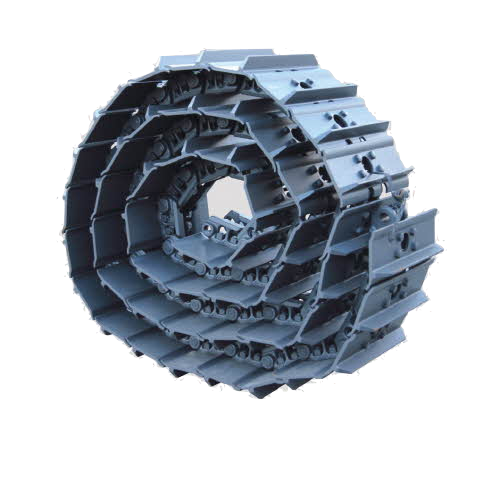 Searching For Link Belt Undercarriage?

We offer undercarriage solutions for Link Belt excavators.