Link-belt 135LX Undercarriage Parts
Pivot is equipped and ready to supply you the Link-Belt 135LX Excavator undercarriage parts you need. We offer industry leading undercarriage parts for the 135LX. We supply idlers, sprockets, track chains, rollers, and many other parts as well. Pivot endorses our undercarriage parts with a four thousand, three-year hour warranty. If you're needing other parts, Pivot also has new, used and rebuilt parts for the Link-Belt 135LX. Our parts can often be shipped on the same day. Contact Pivot to find out more. 
About The Link-Belt 135LX Excavator
The Link-Belt 135LX Excavator is a powerful machine and yet extremely efficient. It has an Isuzu engine that utilizes a cooled EGR system that is able to capture the hot exhaust gases and then cool them down so that the cooled gas can be mixed with fresh air before putting them back into the combustion process. This process lowers the nitrogen oxide pollutants (NOx) but still maintains fuel efficiency and engine horsepower and production. There is an all-new SCR (Selective Catalytic Reduction) system that works downstream from the engine and also removes pollutants to a near-zero level. It does this by injecting the precise measurement of DEF (Diesel Exhaust Fluid) into the exhaust stream. This injection causes a chemical reaction that breaks downthose pollutants to meet the EPA's Final Tier 4 guidelines for the Link-Belt 135LX Excavator.
Link-Belt 135LX Undercarriage Parts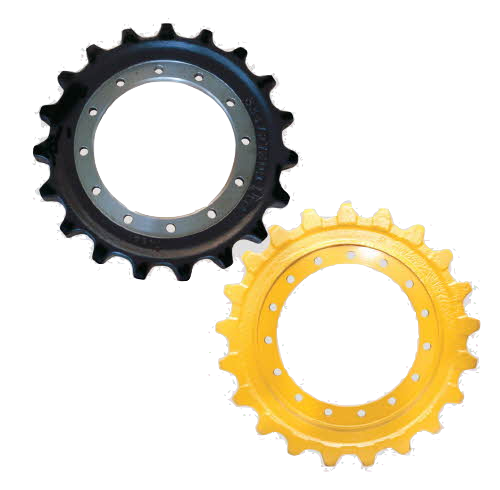 135LX Sprockets
Our sprockets and segment groups are specifically designed to provide extended life and durability for the toughest working conditions. We offer sprockets for crawlers, dozers and excavators.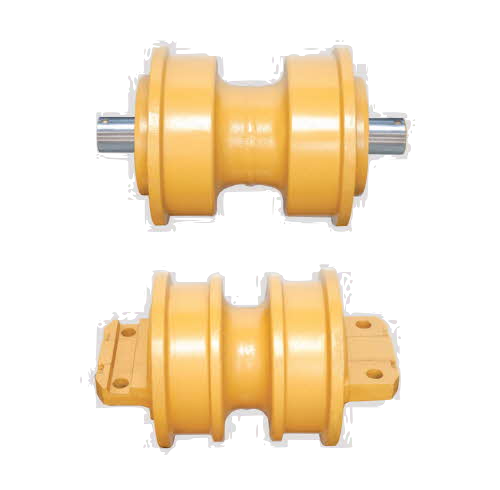 135LX Rollers
PIVOT supplies the construction and mining industry with top carrier rollers along with single and double flange bottom track rollers. Our rollers are manufactured to provide excellent service in extreme operating conditions.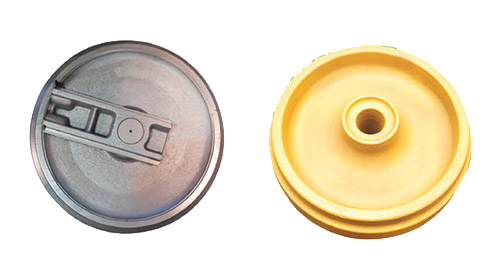 135LX Idlers
We also carry a wide range of idlers that are fabricated and cast from high strength steel. This is to maintain the integrity of our product and reliability for your machine.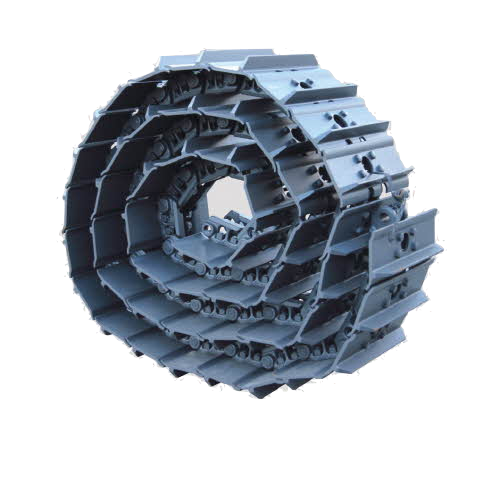 135LX Track Assembly
PIVOT offers track group assemblies as well as individual track chains. Our track chains come either greased or sealed and lubricated in Standard or Heavy Duty options. All track groups can be assembled prior to shipment for your convenience and ease of install.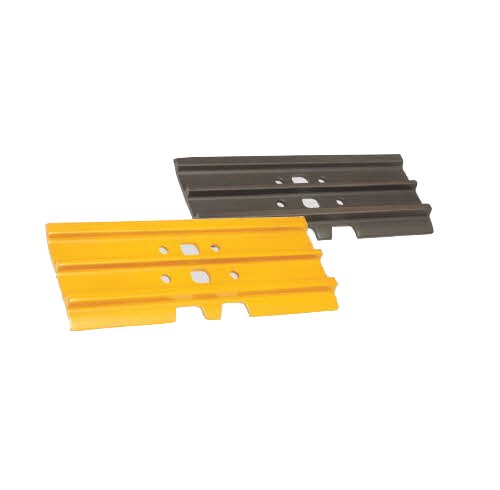 135LX Track Pads
We supply a variety of arrangements when it comes to your machine's track shoes that have been designed and tested for your specific application. All of our track pads come either with a single, double or triple grouser setup. You also have the option of with or without mud-holes, standard or extreme service, along with various widths.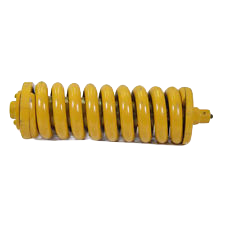 135LX Track Adjusters
PIVOT also carries several options for complete track adjuster assemblies, springs and seal kits. Our track adjusters are direct replacement for fit, form and function and have been specifically engineered to operate under extreme working conditions to keep you moving.