CAT D5 Bulldozer Undercarriage Parts
We deliver undercarriage parts and complete undercarriages for the Caterpillar D5 series bulldozer. All of our undercarriage parts come backed by a three year, four-thousand hour warranty. In addition to undercarriage parts, we also provide aftermarket, remanufactured and lightly used components for the Cat D5 crawler tractor, some of which may qualify for same-day shipping delivery. Contact us today for order information.
The Diverse D5 Family Includes
D5, D5B, D5B LGP, D5C, D5C LGP, D5C XL, D5E, D5G LGP, D5G XL, D5H, D5H LGP, D5H LGP 3/4″ BH in Rails, D5H XL, D5K LGP, D5K XL, D5M LGP, D5M XL, D5N LGP, D5N XL
About The Caterpillar D5 Bulldozer
The Cat D5 hydraulic crawler dozer combines the power of a larger tractor with the versatility and maneuverability of a smaller machine in one package to meet a wide range of job applications. A sealed and lubricated track (SALT) undercarriage is standard, but a SystemOne™ undercarriage is available as an option. Full length guarding on top of the track roller frame prevents abrasive material from falling down on moving parts. Greater track length and a stable platform lead to optimum balance, allowing you to complete jobs easier and quicker with the D5 than with other machines in it's class. With the revolutionary SystemOne undercarriage option, undercarriage maintenance time and costs are greatly reduced, helping your bottom line by using a rotating bushing design which increases bushing life and eliminates the need for bushing turns. Ideal for any application or underfoot condition, the SystemOne undercarriage also features significantly less vibration for a more stable and comfortable ride. Be sure to always put on high quality replacement undercarriage and parts when needed to keep the CAT D5 track-type tractor on the job.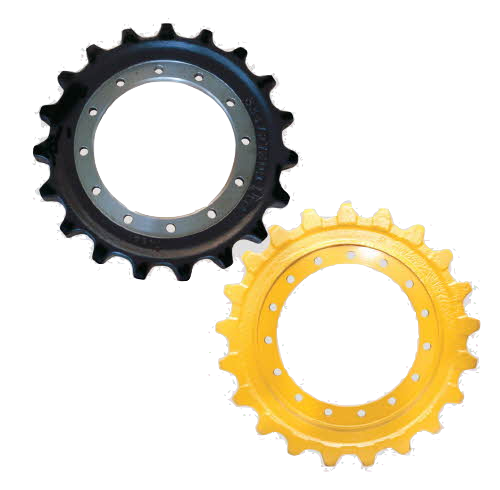 Cat D5 Sprockets
Our sprockets and segment groups are specifically designed to provide extended life and durability for the toughest working conditions. We offer sprockets for crawlers, dozers and excavators.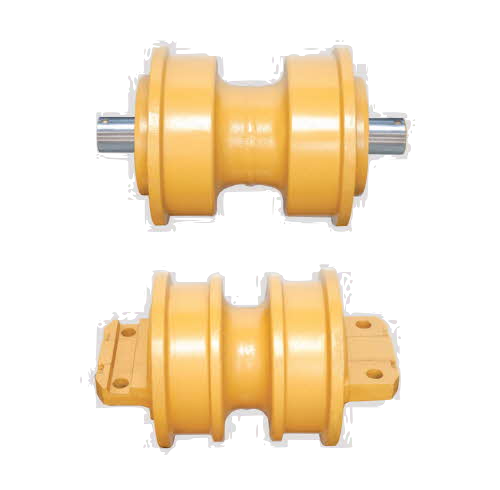 Cat D5 Rollers
PIVOT supplies the construction and mining industry with top carrier rollers along with single and double flange bottom track rollers. Our rollers are manufactured to provide excellent service in extreme operating conditions.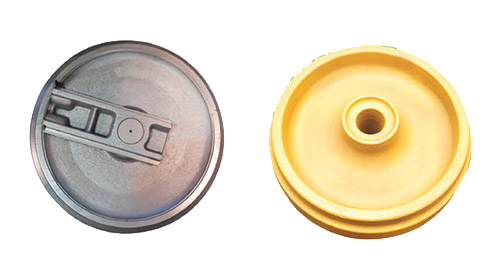 Cat D5 Idlers
We also carry a wide range of idlers that are fabricated and cast from high strength steel. This is to maintain the integrity of our product and reliability for your machine.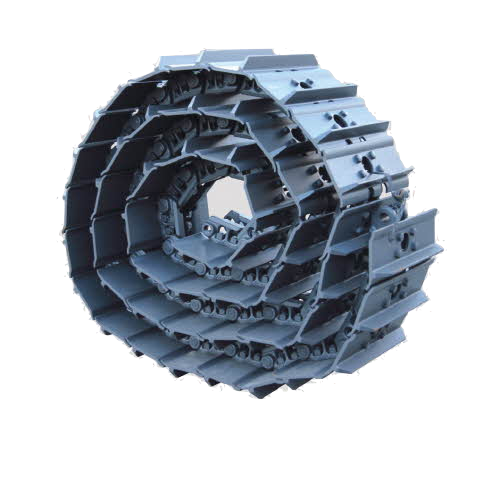 Cat D5 Track Assembly
PIVOT offers track group assemblies as well as individual track chains. Our track chains come either greased or sealed and lubricated in Standard or Heavy Duty options. All track groups can be assembled prior to shipment for your convenience and ease of install.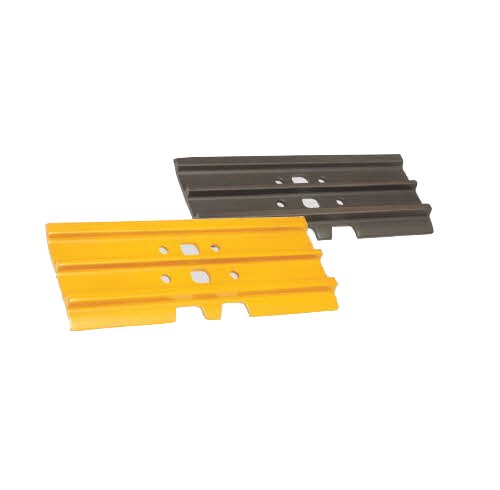 Cat D5 Track Pads
We supply a variety of arrangements when it comes to your machine's track shoes that have been designed and tested for your specific application. All of our track pads come either with a single, double or triple grouser setup. You also have the option of with or without mud-holes, standard or extreme service, along with various widths.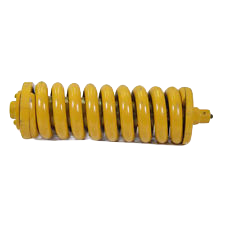 Cat D5 Track Adjusters
PIVOT also carries several options for complete track adjuster assemblies, springs and seal kits. Our track adjusters are direct replacement for fit, form and function and have been specifically engineered to operate under extreme working conditions to keep you moving.
I received a quote from your company and decided to repair my machine since it only had 7,000 hrs and ran perfect. I changed the rails, idlers and pads on my D5 M cat dozer. Looking forward to another 4,000 hrs of service from this brute of a machine with the new undercarriage.
For our customer located in California, we supplied both sides of the dozer with 39 Link SALT tracks assembled with 20″ single grouser track pads, top rollers, bottom rollers, sprockets, front idlers, and complete track adjuster recoil assemblies.
We supplied complete track groups for a Cat D5 dozer to our customer in Missouri. The parts consisted of 39 link SALTs assembled with 20″ single grouser track pads and segmented sprocket groups.
Thank you to our customer in Texas who shared a photo of his Caterpillar bulldozer with new lower rollers and 22″ single grouser track pads installed.
We supplied a complete undercarriage for a Caterpillar D5B bulldozer to our customer in California. The order consisted of 39 link tracks assembled w/20″ single grouser track pads, top rollers, bottom rollers, sprockets, and idlers.