CAT 943 Crawler Loader Undercarriage Parts
We provide both complete undercarriages and individual undercarriage parts for the Cat 943 crawler loader. Our undercarriage components come backed by an industry leading three year, four thousand hour warranty. In addition to delivering new undercarriage parts for your Caterpillar 943, we also offer remanufactured, used & aftermarket part options, some of which may qualify for same-day shipping. Please contact us today for more information.
The Cat 943 Series Includes
943 & 943 LGP
About The Caterpillar 943 Crawler Loader
The Caterpillar 943 was introduced in 1980 and began production in the USA and France until 1992. The CAT 943 has a 3204 direct injection, four-cylinder engine producing 80 flywheel horsepower (FWHP) and a hydrostatic transmission. It also features a rollover protection system (ROPS) cab, electronic monitoring system (EMS), sealed and lubricated track (SALT), oscillating undercarriage, Z-bar linkage, and a 14.2-inch (36-cm) track shoe size. Caterpillar increased the 943's digging depth in 1983 and and added a new brake control system and dual setting relief valve in 1984.In 1990 Cat added a general-purpose bucket with fabricated hinges and a vertical face on the back. Almost 6,000 Cat 943's were made, and many of them are still on the job. When maintained with our quality undercarriage parts, these Cat 943 crawler loaders continue to earn their keep. Order our high quality parts to help your Cat 943 crawler loader running smoothly.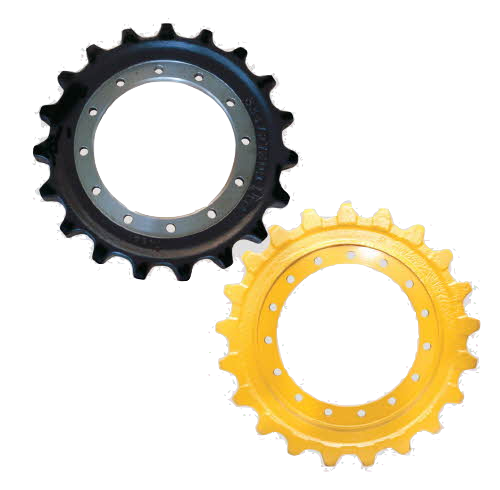 Cat 943 Sprockets
Our sprockets and segment groups are specifically designed to provide extended life and durability for the toughest working conditions. We offer sprockets for crawlers, dozers and excavators.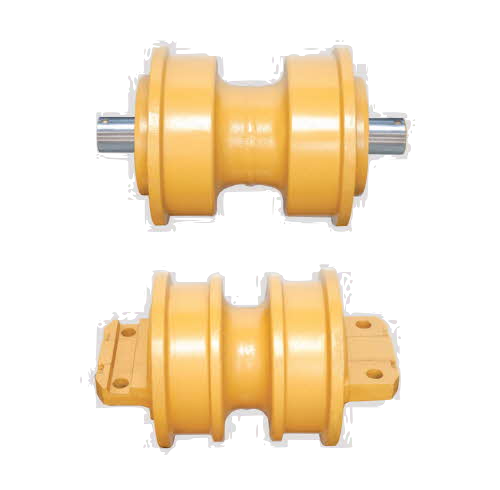 Cat 943 Rollers
PIVOT supplies the construction and mining industry with top carrier rollers along with single and double flange bottom track rollers. Our rollers are manufactured to provide excellent service in extreme operating conditions.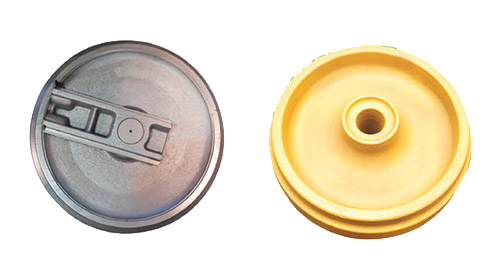 Cat 943 Idlers
We also carry a wide range of idlers that are fabricated and cast from high strength steel. This is to maintain the integrity of our product and reliability for your machine.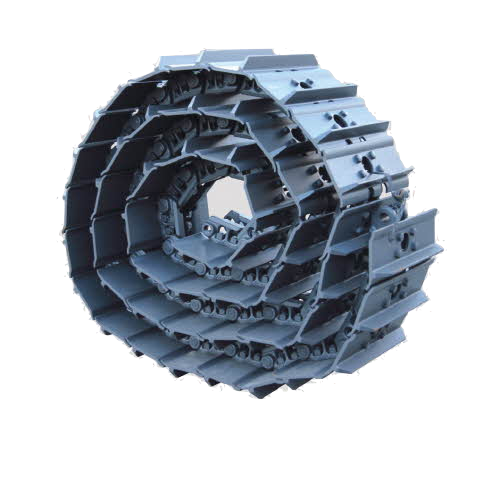 Cat 943 Track Assembly
PIVOT offers track group assemblies as well as individual track chains. Our track chains come either greased or sealed and lubricated in Standard or Heavy Duty options. All track groups can be assembled prior to shipment for your convenience and ease of install.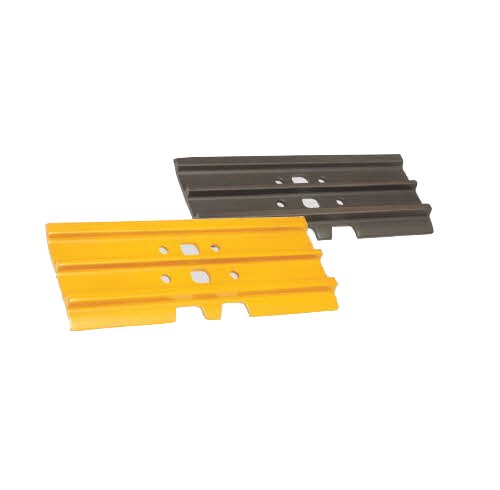 Cat 943 Track Pads
We supply a variety of arrangements when it comes to your machine's track shoes that have been designed and tested for your specific application. All of our track pads come either with a single, double or triple grouser setup. You also have the option of with or without mud-holes, standard or extreme service, along with various widths.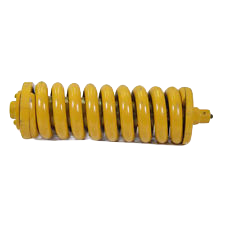 Cat 943 Track Adjusters
PIVOT also carries several options for complete track adjuster assemblies, springs and seal kits. Our track adjusters are direct replacement for fit, form and function and have been specifically engineered to operate under extreme working conditions to keep you moving.
We recently provided track groups and sprocket segments to a customer in Missouri for their Cat 943-LGP. More specifically, 38 Link SALT (Sealed & Lubricated Track Chain) assembled with 16″ double grouser track pads and sprocket segment groups.
We supplied a complete undercarriage for a customer in Pennsylvania that wanted to get his Caterpillar 943-LGP moving again. The undercarriage consisted of 38 Link SALT assembled with 18″ double grouser track pads, top and bottom rollers, segmented sprocket groups and idlers.