Case 850 Bulldozer Undercarriage Parts
We supply complete undercarriages and individual undercarriage parts for all bulldozers in the Case 850 family. Our undercarriage parts are backed by an industry leading 3 year/4000 hour warranty. In addition to our new undercarriage parts for the Case 850 dozer, we also provide remanufactured, good used, and aftermarket components, some of which may qualify for same day shipping. Contact us for more information.
The 850 Series includes
850,  850B, 850C,  850C-LGP,  850D, 850D-LGP, 850D-LT, 850E-LGP, 850E-LT, 850G-LGP, 850G-LT, 850H, 850H-LGP, 850K-LGP & 850K-LT
Case 850 Bulldozer
Renowned for their power and versatility, the popular Case 850 series of hydraulic tilt dozers feature a sealed and lubricated track undercarriage with permanently lubricated track rollers, carrier rollers, and idlers. The Case 850 models range from 72 net flywheel horsepower to 96 HP, with operator choice between three types of steering for maneuverability, and Low Ground Pressure (LGP) track options. These dozers are designed for varying soil conditions with a wide choice of track pads. If properly maintained with our quality undercarriage parts, these dozers will last longer and outperform the competition. Use our high quality replacement parts to extend the life of your your Case 850 crawler dozer.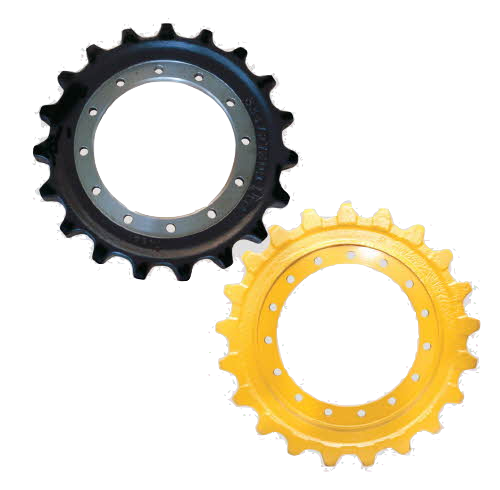 Case 850 Sprockets
Our sprockets and segment groups are specifically designed to provide extended life and durability for the toughest working conditions. We offer sprockets for crawlers, dozers and excavators.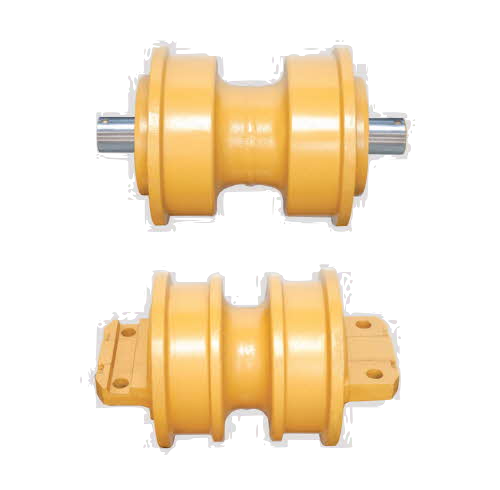 Case 850 Rollers
PIVOT supplies the construction and mining industry with top carrier rollers along with single and double flange bottom track rollers. Our rollers are manufactured to provide excellent service in extreme operating conditions.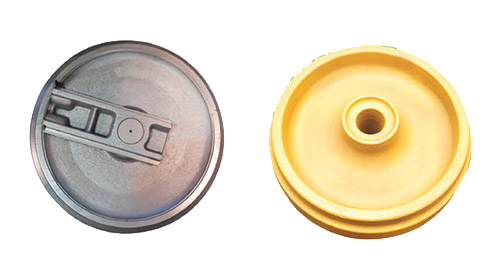 Case 850 Idlers
We also carry a wide range of idlers that are fabricated and cast from high strength steel. This is to maintain the integrity of our product and reliability for your machine.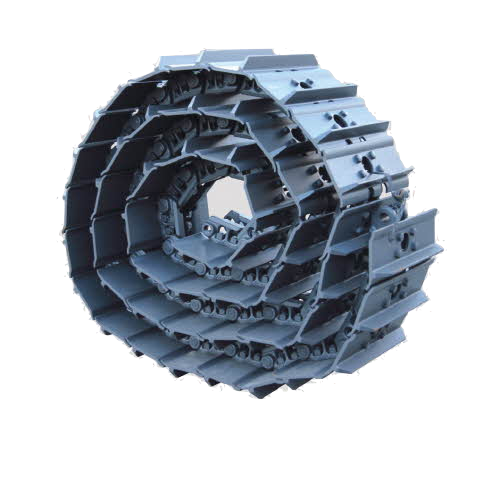 Case 850 Track Assembly
PIVOT offers track group assemblies as well as individual track chains. Our track chains come either greased or sealed and lubricated in Standard or Heavy Duty options. All track groups can be assembled prior to shipment for your convenience and ease of install.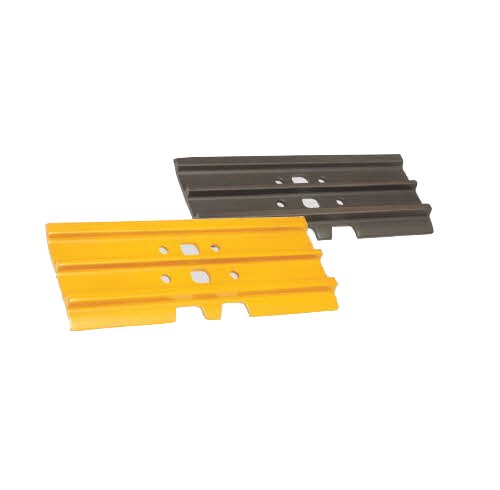 Case 850 Track Pads
We supply a variety of arrangements when it comes to your machine's track shoes that have been designed and tested for your specific application. All of our track pads come either with a single, double or triple grouser setup. You also have the option of with or without mud-holes, standard or extreme service, along with various widths.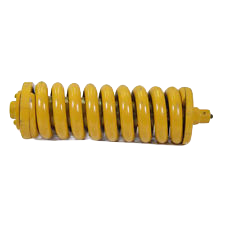 Case 850 Track Adjusters
PIVOT also carries several options for complete track adjuster assemblies, springs and seal kits. Our track adjusters are direct replacement for fit, form and function and have been specifically engineered to operate under extreme working conditions to keep you moving.
We supplied tracks, sprockets, and one lower roller for our customer in Arkansas who owns a Case 850D dozer. They were awesome enough to share a photo of the undercarriage installed with us.
Product Description: Link Sealed & Lubricated Tracks